Nominations
REGISTER BELOW NOW & Save your time.
Nominations for the 2017 Lake Moondarra Fishing Classic will still be available from local supporting businesses like Tool n Tackle & BCF which are both located in Mt Isa
Nominations will also be available at the event from 12 noon-10 pm Friday October 27, 6am-10pm Saturday October 28 and 6am-10am Sunday October 29 (fishing closes 10am).
Nominations are $40 for seniors or $15 for juniors (Juniors are persons under 15 years of age/have not had their 15th birthday prior to the first day of competition).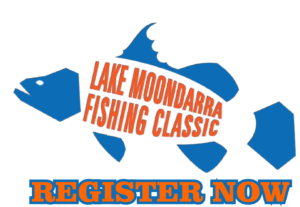 By simply nominating for the competition entrants will also go in the draw to win either the Lucky Senior Nomination Prize or the Lucky Junior Nomination Prize.
Spectators
Entry for spectators is FREE but make a nominal gold coin donation at the cattle grid entry over the 3 days and you will go in the draw to win the Lucky Gate Prize. Drawn at presentations Sunday,winner must be present.